Live Between the Lines




FALL 2019
AD: Fatema Dawoodbhoy | CW: Jacob Sepúlveda
Red Roof Inn is a great place to spend a night in between here and there. With our campaign, we wanted to bring these "in betweens" to life, creating a boutique mashup concept that combines the offerings of two very different places. These locations make the distance of a road trip feel a little bit smaller, while offering a fresh perspective on the variety of experiences that surround us.
---
Barbeque Cocina
combines the rich flavor of Texas BBQ with flavors found in more traditional Mexican dishes. The Marfa-style structure directs visitors to the boutique location nearby.
"Welcome to: A a few blocks East of El Paso" :30 Accompanying Audio Spot
Drive-in Jukebox
unites the famous Country music of Nashville and the up-and-coming trap music of Atlanta. This jukebox is a drive-in experience, playing country on the way to Nashville and trap on the way to Atlanta.
"Now Entering: Natlashville"


:30 Accompanying Audio Spot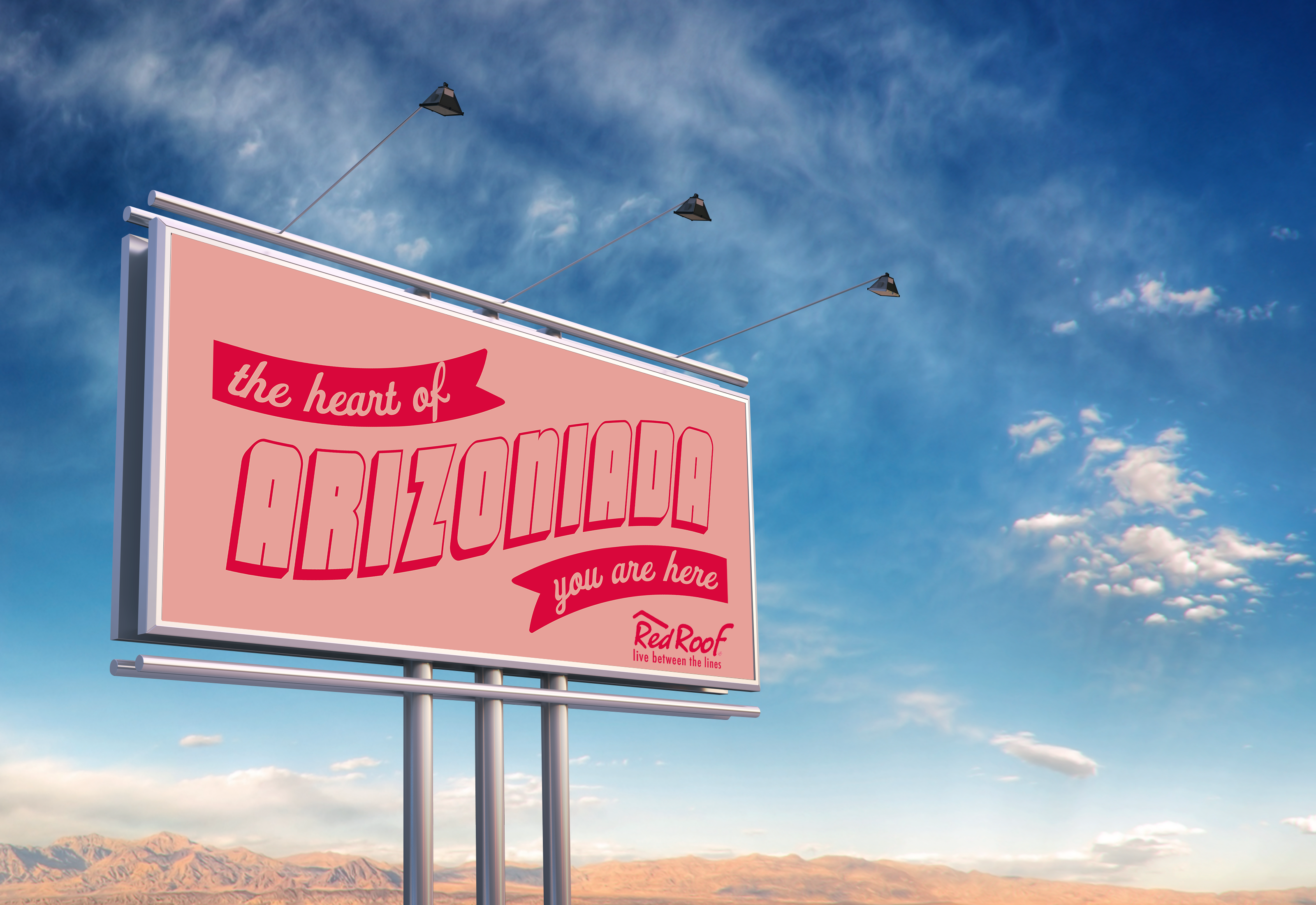 Roadside Botanical Garden
is strikingly beautiful wildflowers that combine the natural resources of California, Arizona, and Nevada into a single unique experience.
"The Heart of Arizoniada: You Are Here"
:30 Accompanying Audio Spot
Brickscape

is a wall dividing the designer stores on one end of 5th avenue and the quaint cafes found on the other end. The closest Red Roof Inn showcases a fashion boutique of curated clothing to combine the two worlds in one place.

"Lower central west-ish 143rd Street Harlem, Welcomes You"
:30 Accompanying Audio Spot